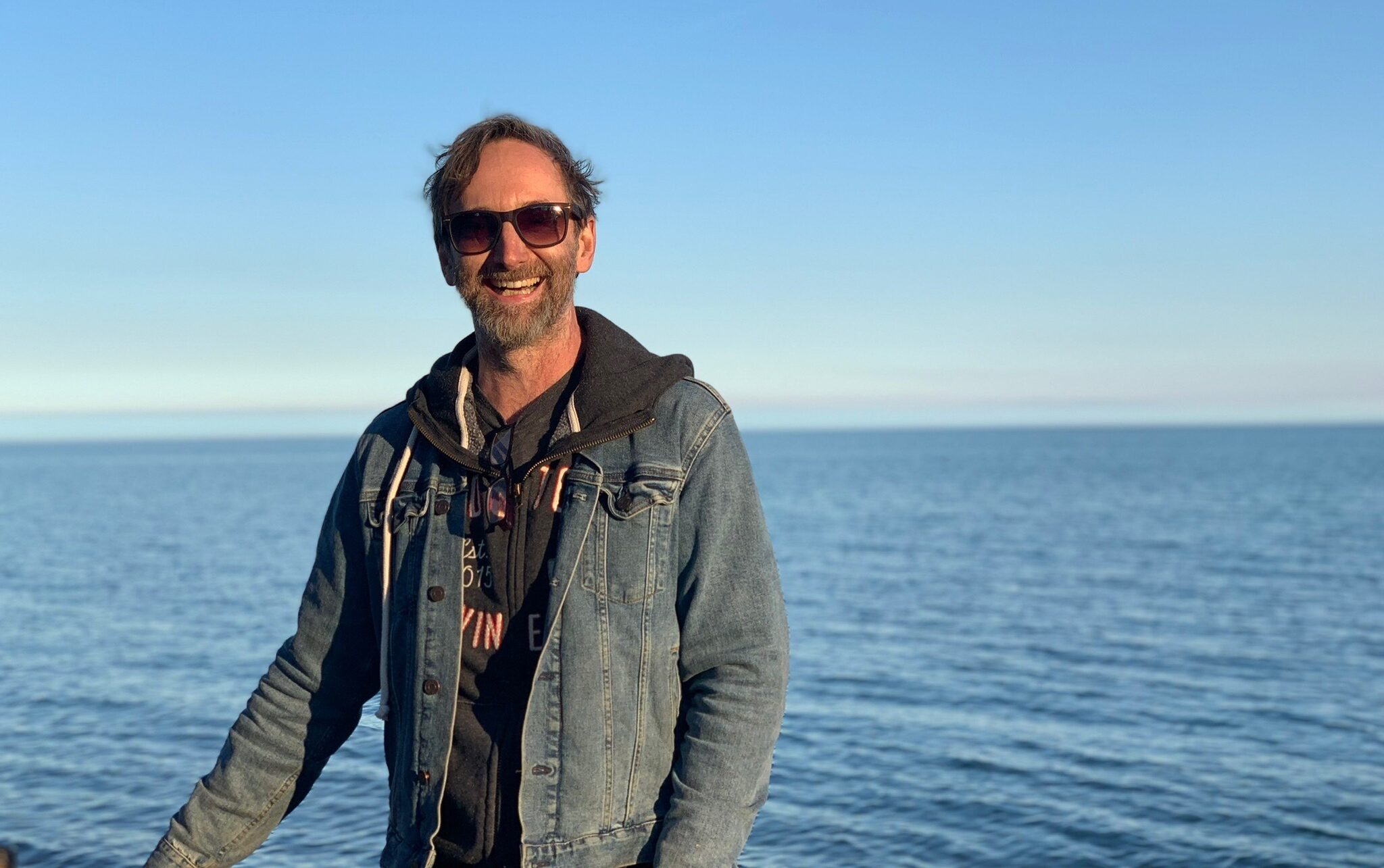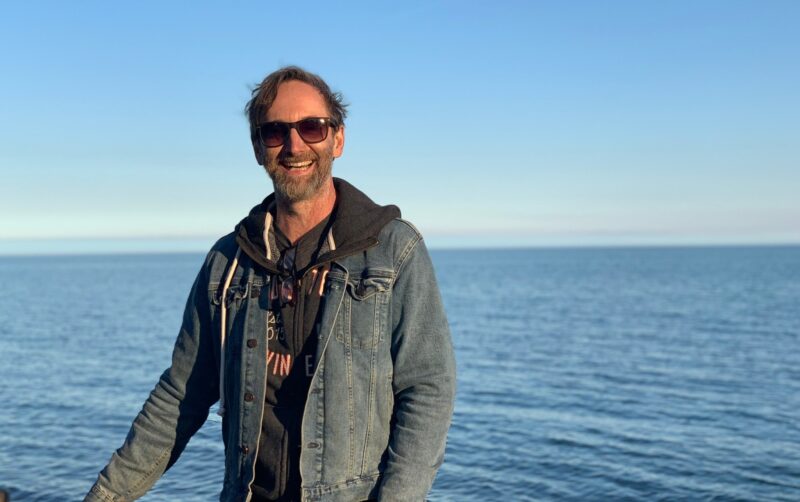 Paul Pender
(1967-2022)
Father, Carpenter, Winemaker, Hedonist
Lover of Life
Our hearts are broken by the sudden death of our own Paul Pender, who died on February 3rd in a senseless and tragic act of violence.
Paul was known for his peaceful nature and his easy-going attitude.  He was someone who always offered a helping hand. In his last moments, Paul was doing just that – being a good Samaritan, and it is unjust that this led to his death.   Allison (Findlay), the love of his life, was at his side on this fateful night.
Paul, who packed so much living into one life, who was often the last to leave a party, was taken from us far too soon.
Paul was family to so many touched by his gentle and kind way. Only a man as frustratingly likeable as Paul could unite his life-partner and ex-partner and all their friends and loved ones into a family that bucks up against every definition of 'normal' in its brilliant blends. People, children and animals have all come into the family in the most adventuresome and unexpected ways – each one worthy of a story over a glass of wine. A family where kids call their parents by their first names, where outsized ambitions in cooking and eating are just another Tuesday night, where love tumbles out of several different houses into everyone's hearts. Paul's people are his people because of who he was: kind, accepting, and loving.
Paul was born to Mary and Mike Pender on December 25th, 1967.  Paul entered this world the same way he moved in this world – late! Mary had been waiting very patiently for her second child to be born.  A week over-due, she finished her Christmas dinner and was having a splash of sherry when the contractions started.  And in typical Paul fashion, he wanted to make an entrance that would be noticed.  A little more than two hours after that glass of sherry, Paul was in his mother's arms.
Mary and Mike were world travellers.  Mike's work took the family to many places including Nigeria and Egypt for extended periods of time.  Paul's sense of adventure was fostered through these experiences.  He loved telling his own kids the stories of his shenanigans, which included spending the entire day with his brother, Mike, on their bicycles riding through Nigerian jungles and visiting city markets, their parents unaware of the distances they covered.  Paul used his allowance to buy a jar of Nescafe at these city markets.
Paul's path in life had lots of turns and twists – never one to follow a straight line.  Niagara was the place where Paul lived the longest. It was here that he raised his family and worked as a carpenter and cabinet maker.  Paul had the opportunity to go back to school at age 36.  He was accepted into the second cohort of the Winemaking program at Niagara College.  It was in winemaking where Paul truly discovered his passion.  Tawse was the place where Paul honed his skills and talents as a winemaker.  With the support of Moray Tawse, Paul crafted beautiful wines and spirits. Together they were a wonderful team.
Paul's life was more than winemaking.  It was vintage VW vans and camping trips. It was starting a coffee roasting business.  It was impromptu beers with friends and pulled together shared meals.  It was cycling and conquering the Niagara escarpment many times in one ride.  In recent years it was buying a lakeshore cottage with his partner, Allison.  This was Paul's favourite place. The cottage became his place to gather community.  Many of the pictures we have shared in recent days have centered around the cottage. These pictures are full of life.
Paul was incredibly proud of his children:  Jamal (Telesford), Finn and Reuben (Pender-Chapman).  Each one of them made Paul a better person and he would be the first to say that. In recent years, Paul became a grandfather and as much as Paul hated aging, he embraced the title of "Grandpa." Some of our favourite pictures are Paul playing with the kids at the beach, always with a drink in his hand.
Paul's legacy is love. He was our skinny-dipping, winemaking, bike-riding, deep-talking lover of life. Each time we feel the sun on our faces and the wind in our hair we will think of Paul. We will love life and each other in his memory.
Paul is survived by his life partner, Allison (Findlay).  His children, Jamal (Amie Telesford), Finn and Reuben (Pender-Chapman). His co-parent, Pilar (Chapman).  His parents, Mary and Mike.  His siblings Mike and Kathleen (BJ Wray).  His beautiful grandchildren Jayce, Miles, and the dynamic duo Addison and Blakely.  His father-in-law Ron Findlay. Mother-in-law Marilyn Findlay.  His sister-in-law Katie (Mike Grant) and brother-in-law Daron (Kelsey White).   Paul and Pilar created a beautiful, blended family and Paul will be deeply missed by his bonus kids, nieces and nephews and his Grenadian second family.   And the one who will miss Paul the most, the true love of his life, is his four-legged confidante, Maeve.
A memorial service will be held Friday February 11,  2022 at 2 pm, but due to COVID restrictions will be invitation only.
In lieu of flowers, the family will be setting up a bursary in Paul's name, which will be organized at a future date.
Articles Regarding Paul Pender