One of the many beautiful cocktails developed by the talented Nick Nemeth of Crown Cocktail Co. and featured during Redstone's Snack & Cocktail menu a few years ago. The King Street Spritz was a favourite for being simple and refreshing, but the addition of Nick's Italian Spritz syrup really brings this understated cocktail to the next level.
We've included a recipe for the Syrup below, and though the list may look long it's well worth the time!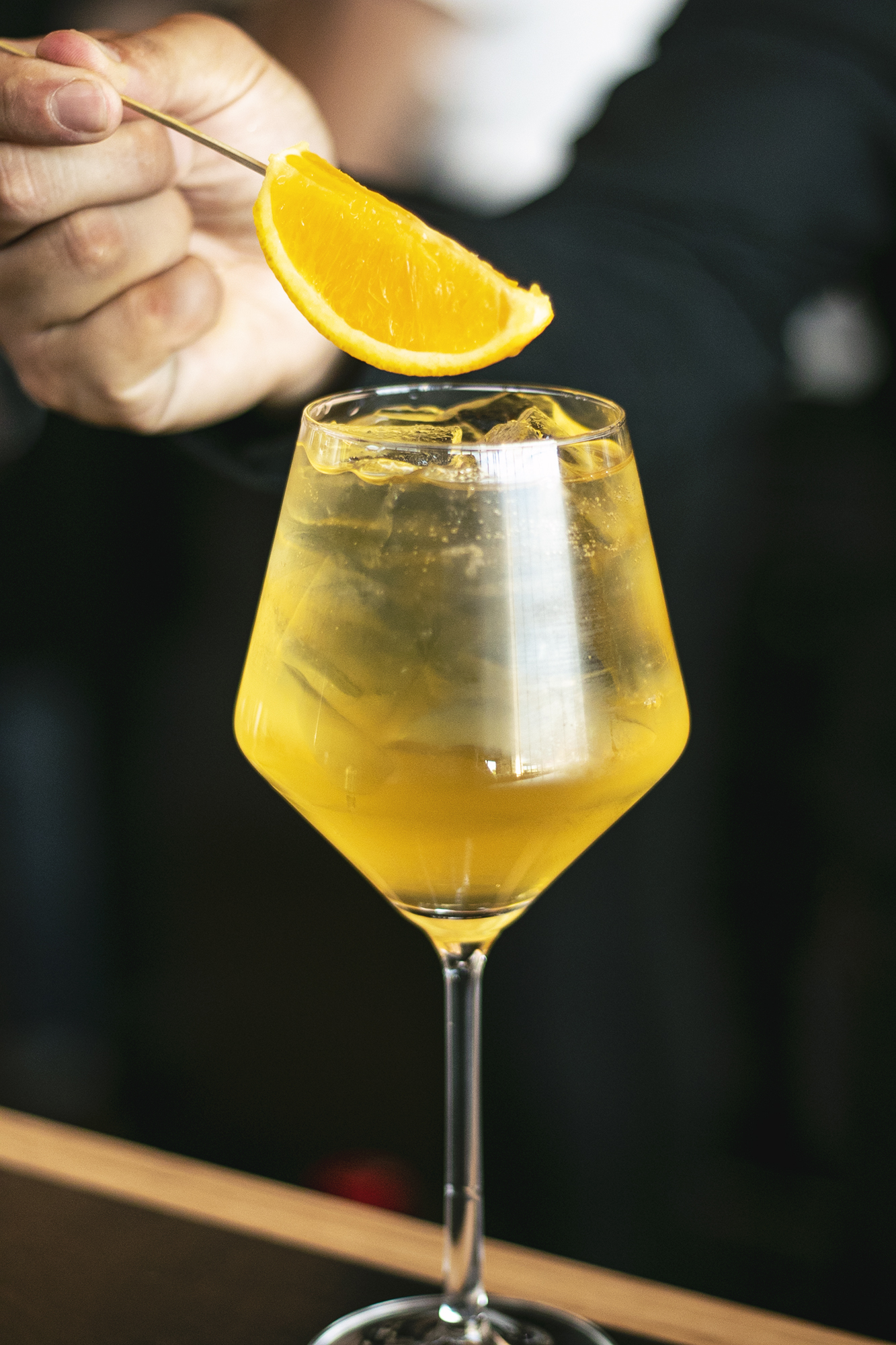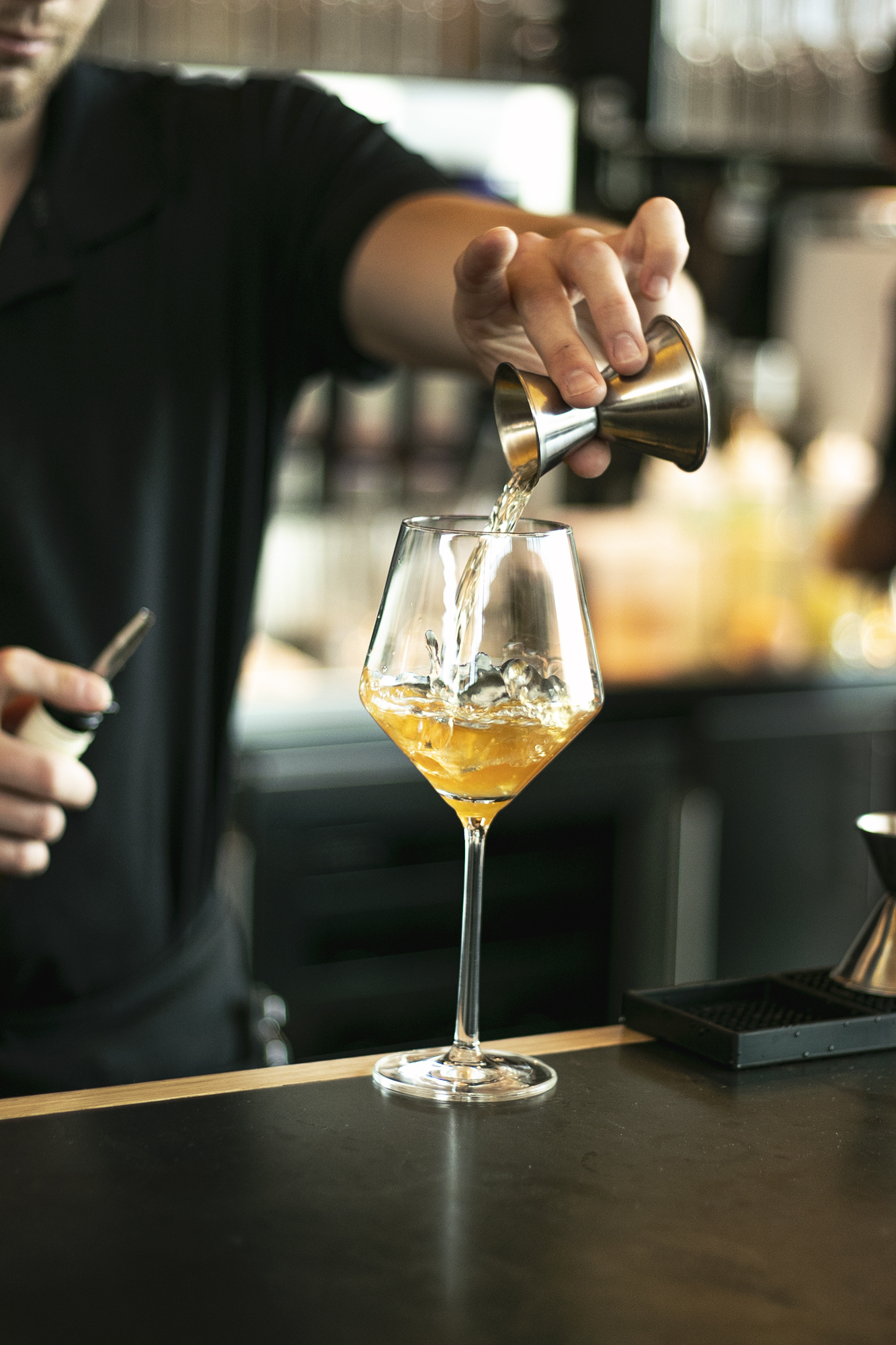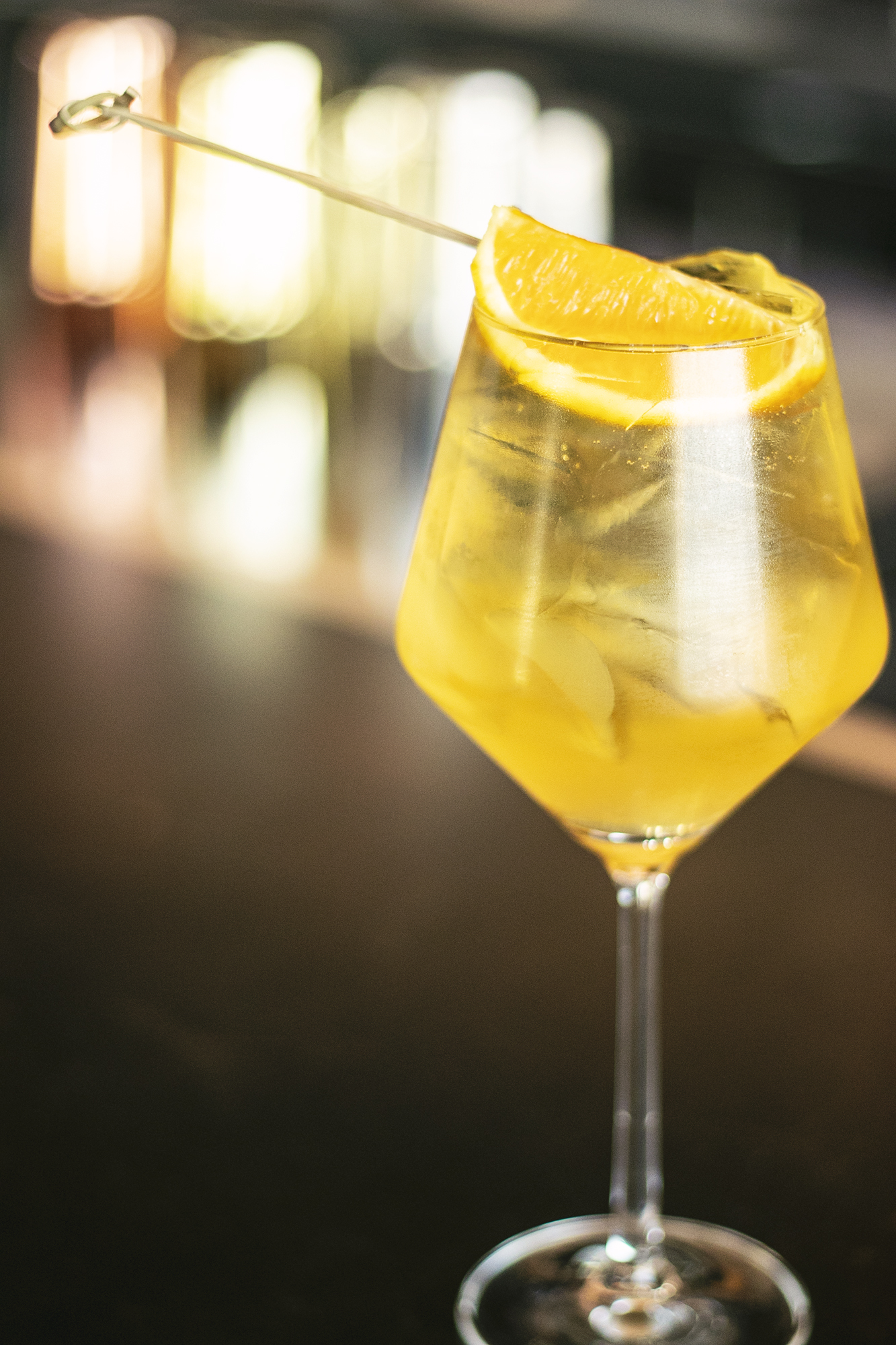 2.0 oz Tawse Vermouth
3.0 oz Sparkling Wine
1.0 oz Sparkling Water
2.0 Dashes Tawse Orange Bitters
1.0 oz Italian Spritz Syrup
Orange Wedge, Skewered on Bamboo Pick
Combine all ingredients over ice in a wine glass in the order listed. Stir contents of glass with a bar spoon to combine ingredients fully. If necessary, top glass up with ice. Skewer an orange wedge on a bamboo pick and add directly to glass for garnish.
---
Italian Spritz Syrup
6.0 Cups Water
6.0 Cups Granulated sugar
2.0 Cups Chopped rhubarb
20.0 ea Zests, Fresh Orange Peel
10.0 ea Cardamom Pods
1.0 tbsp Rhubarb Root
1.0 tbsp Quassia Bark
1.0 tsp Angelica Root
1.0 tsp Orris Root
1.0 tsp Dried Grapefruit Peel
1.0 tsp Dried Bitter Orange Peel
1.0 tsp Gentian Root
0.5 tsp Cinchona Bark
Add water to a pot and bring to a boil. Add sugar and stir to dissolve completely. Add rhubarb, cover pot, and turn down heat. Leave pot to simmer for 20-30 minutes, stirring occasionally. Keep simmering until fruit is soft.
Add remaining ingredients and simmer for additional 15-20 minutes. Remove from heat, and filter contents through a fine mesh strainer or chinois to remove solids. Add an additional 1.5 Cups Water and dilute until desired viscosity is achieved.
Transfer to storage container and keep refrigerated until required for service.