In honour of National Vodka Day we're sharing a true classic with an Autumnal twist!
2oz Tawse Organic Vodka
2oz Tawse Cider
1/2oz fresh lime juice
Ginger Beer
Sprinkle of Cinnamon
Garnish with Thyme, Apple Slice, Cinnamon sticks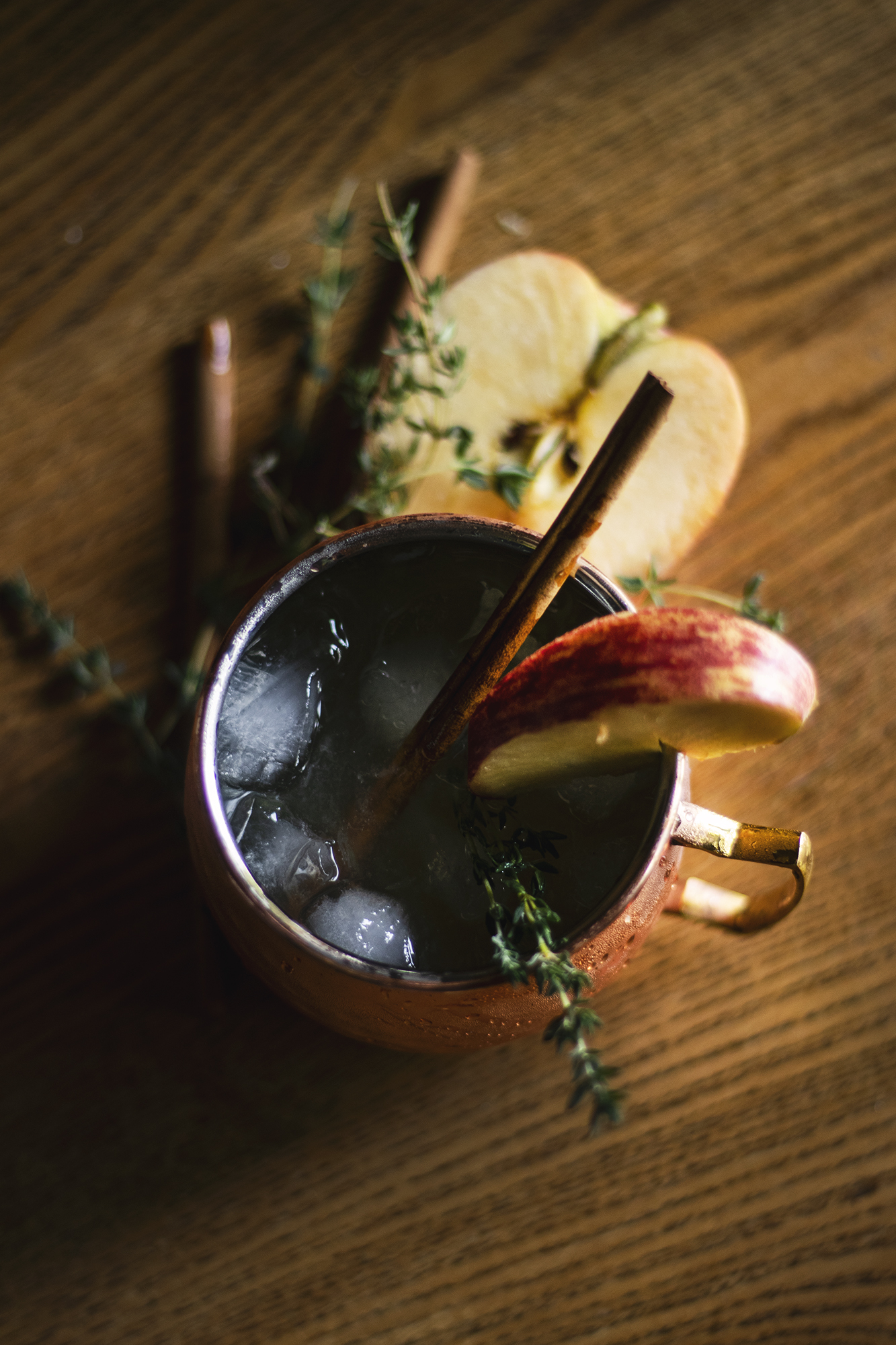 Combine ingredients in a copper mug over crushed ice (the combination of crushed ice and copper mug keeps everything extra cold!)
TRY THIS! Add 2 dashes of Tawse Aromatic Bitters for extra spice
Use 1oz of regular Apple Cider & 1oz of Tawse Cider to add a touch more apple flavour and a touch of sweetness.