One of the many beautiful cocktails developed by the talented Nick Nemeth of Crown Cocktail Co. and featured during Redstone's Snack & Cocktail menu a few years ago. Paired wonderfully with salmon sashimi, this cocktail is plays with citrus and herbaceous notes perfectly.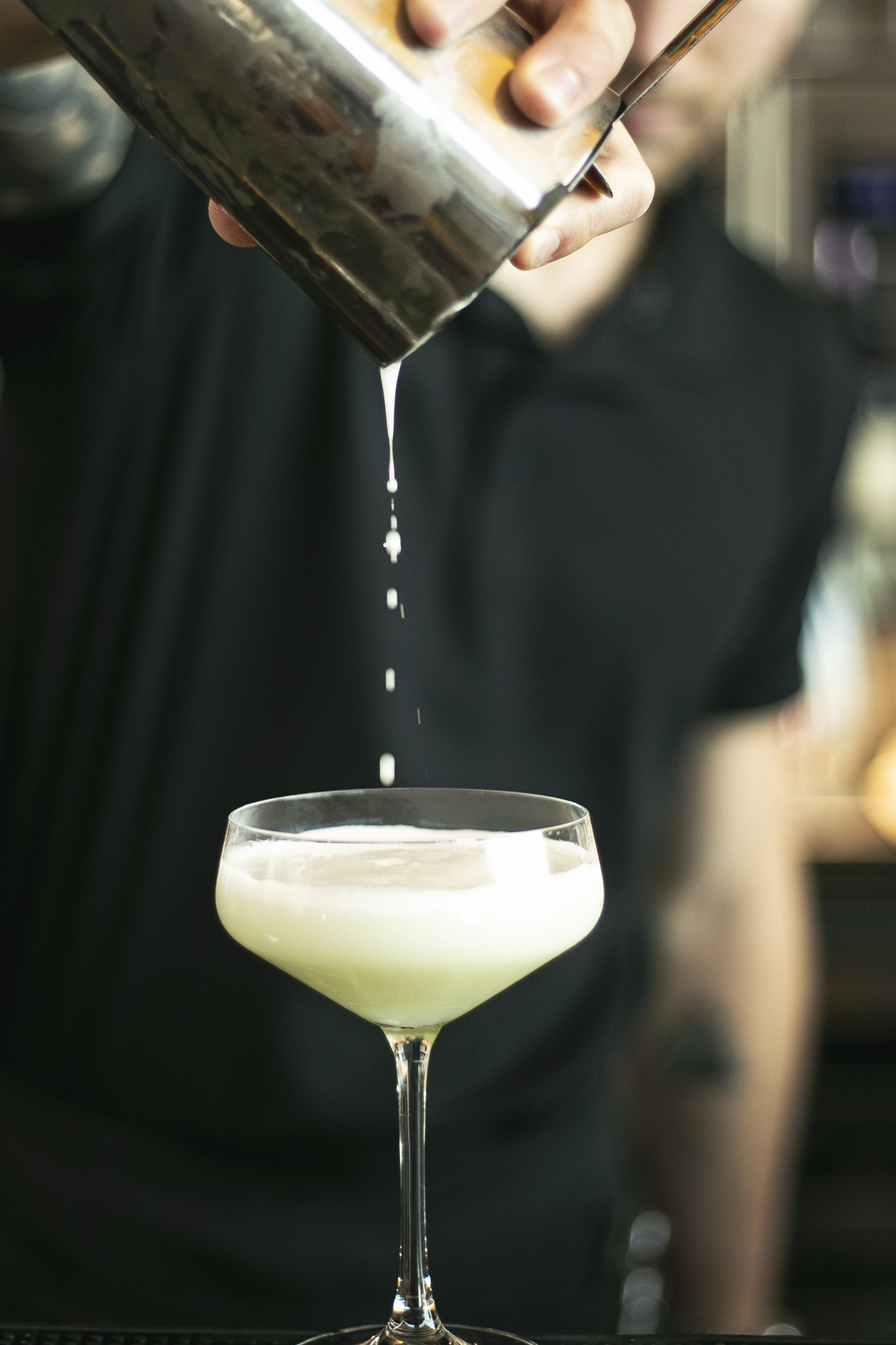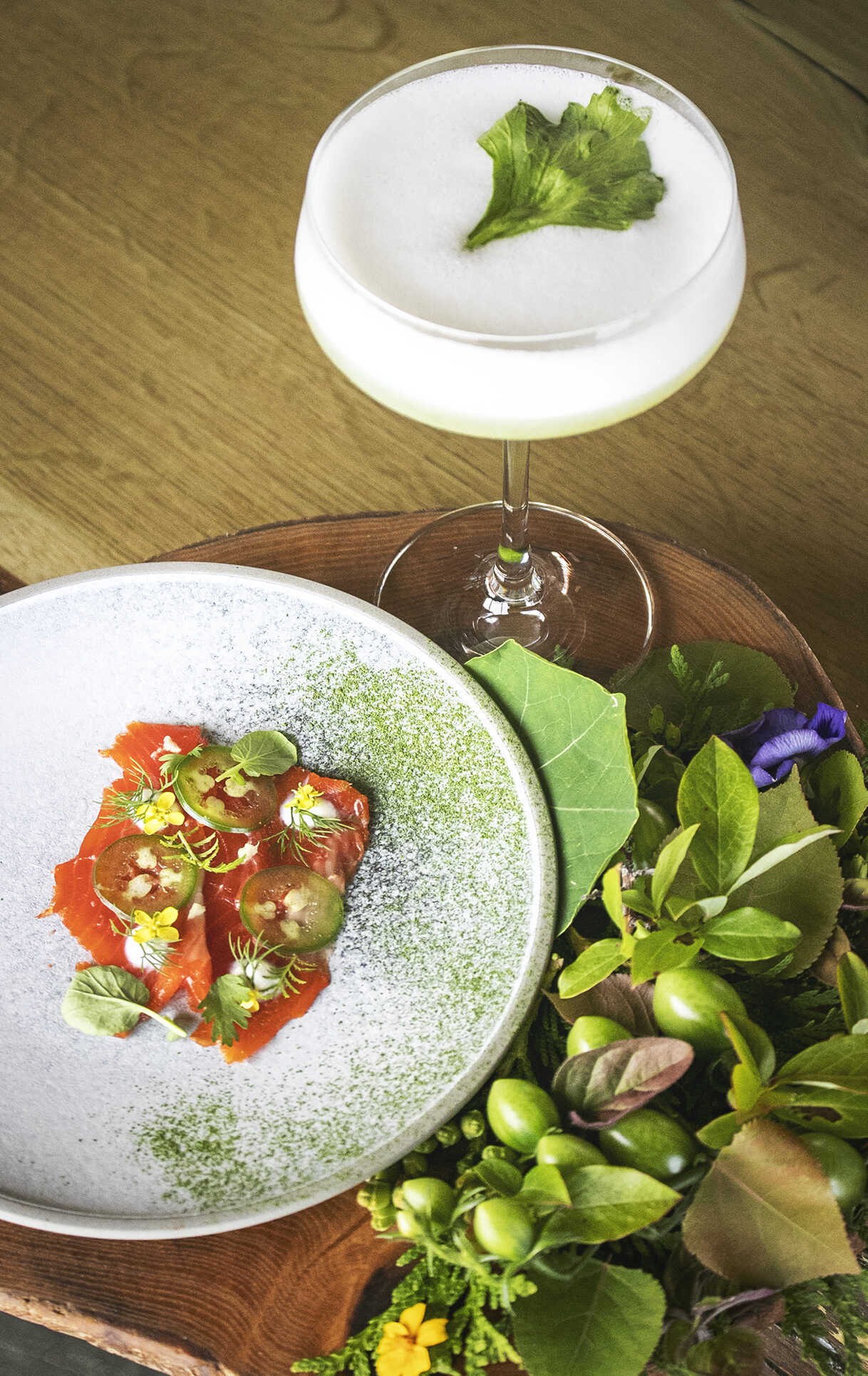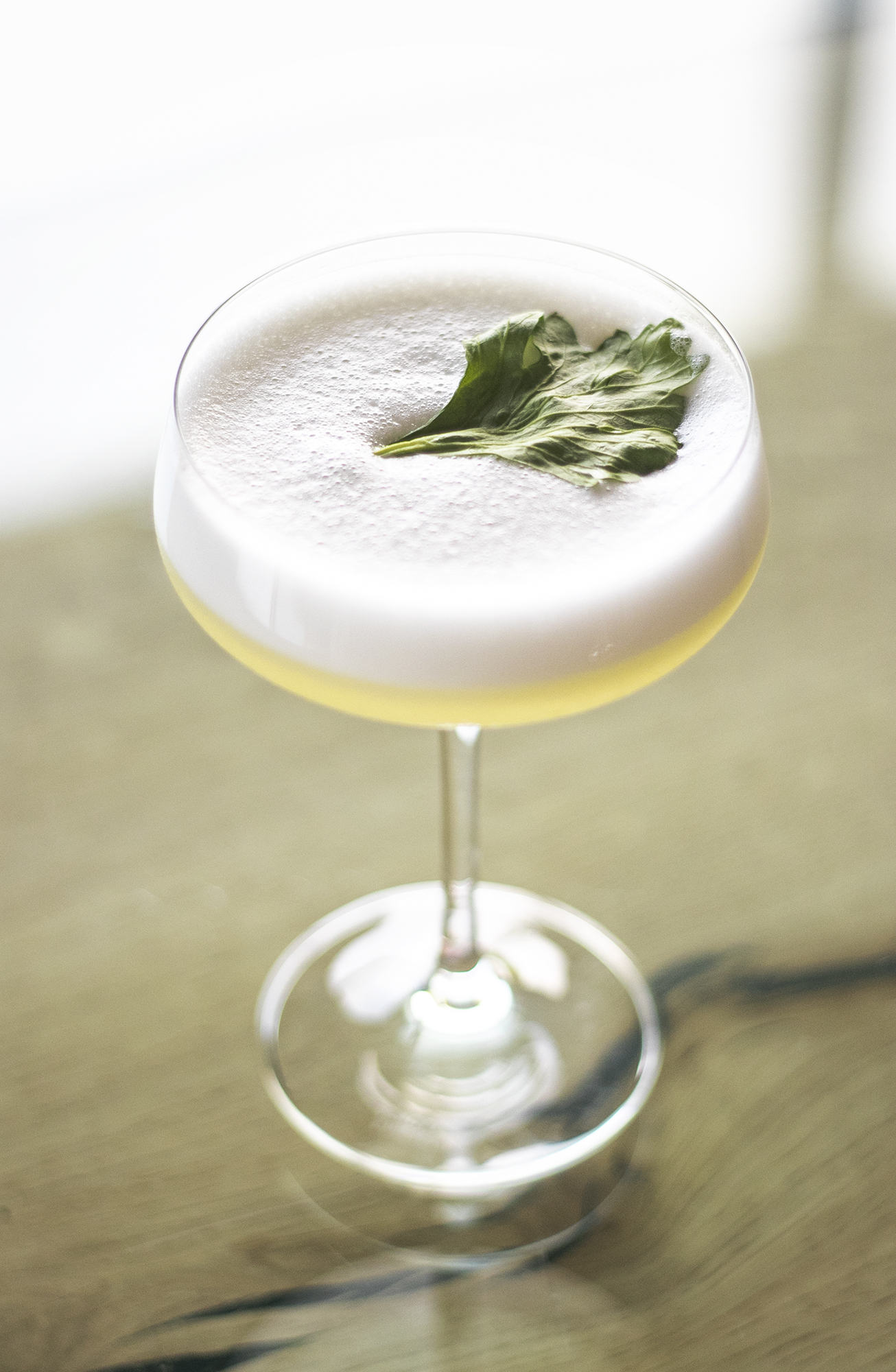 0.75 oz Tawse Gin
0.75 oz Green Chartreuse
0.75 oz Celery Shrub
0.75 oz Lime Juice
1.0 ea Egg White
Absinthe (to rinse glass)
Garnish with Celery Leaf
Add all ingredients (except absinthe) to a cocktail shaker without ice. Cap shaker and shake vigorously to emulsify egg whites. Fill cocktail shaker completely with ice, cap, and shake once again. Strain contents of shaker into a pre-chilled coupe glass rinsed with Absinthe. Garnish with a celery leaf, floated on top of foam.
---
CELERY SHRUB
2.0 Cups Water
2.0 Cups Granulated Sugar
1.0 Cup Chopped Celery
0.5 Cups White Vinegar (to taste)
Add water to a pot and bring to a boil. Add sugar and stir to dissolve completely. Add celery, cover pot, and turn down heat. Leave pot to simmer for 15-20 minutes, or until celery is soft.
Remove from heat, and transfer contents to a blender or food processor, and blend to combine ingredients thoroughly. Filter contents through a fine mesh strainer or chinois to remove solids. Combine liquid with white vinegar, added a small amount at a time, until desired acidity is achieved.
Transfer to storage container and keep refrigerated until required for service.