Barbeque season and alfresco dining often conjure up the image of a steak or burger, but there are plenty of ways to enjoy your veggies with some nice grill marks, a flavourful dipping sauce, and a crisp bottle of sparkling wine on the patio.
Chef Sider from Redstone Restaurant has given us a simple dish with complex flavours that we have paired with our 2016 Spark Blend. And because it's VegeWednesday, you know that it's all VEGAN!
Ingredients:
1 bunch asparagus, woody ends removed
1 bunch rapini, woody ends and bottom leaves removed
4 small zucchini, cut in half lengthwise
4 romaine hearts, cut in half lengthwise
50mL canola oil
85g pine nut
1 sprig thyme, picked
1 red chili, seeded and sliced
1 clove garlic, split lengthwise
2 red peppers, roasted, peeled, seeded and chopped
50g sourdough bread, diced and toasted
45mL sherry vinegar
1tbsp sherry vinegar
125mL water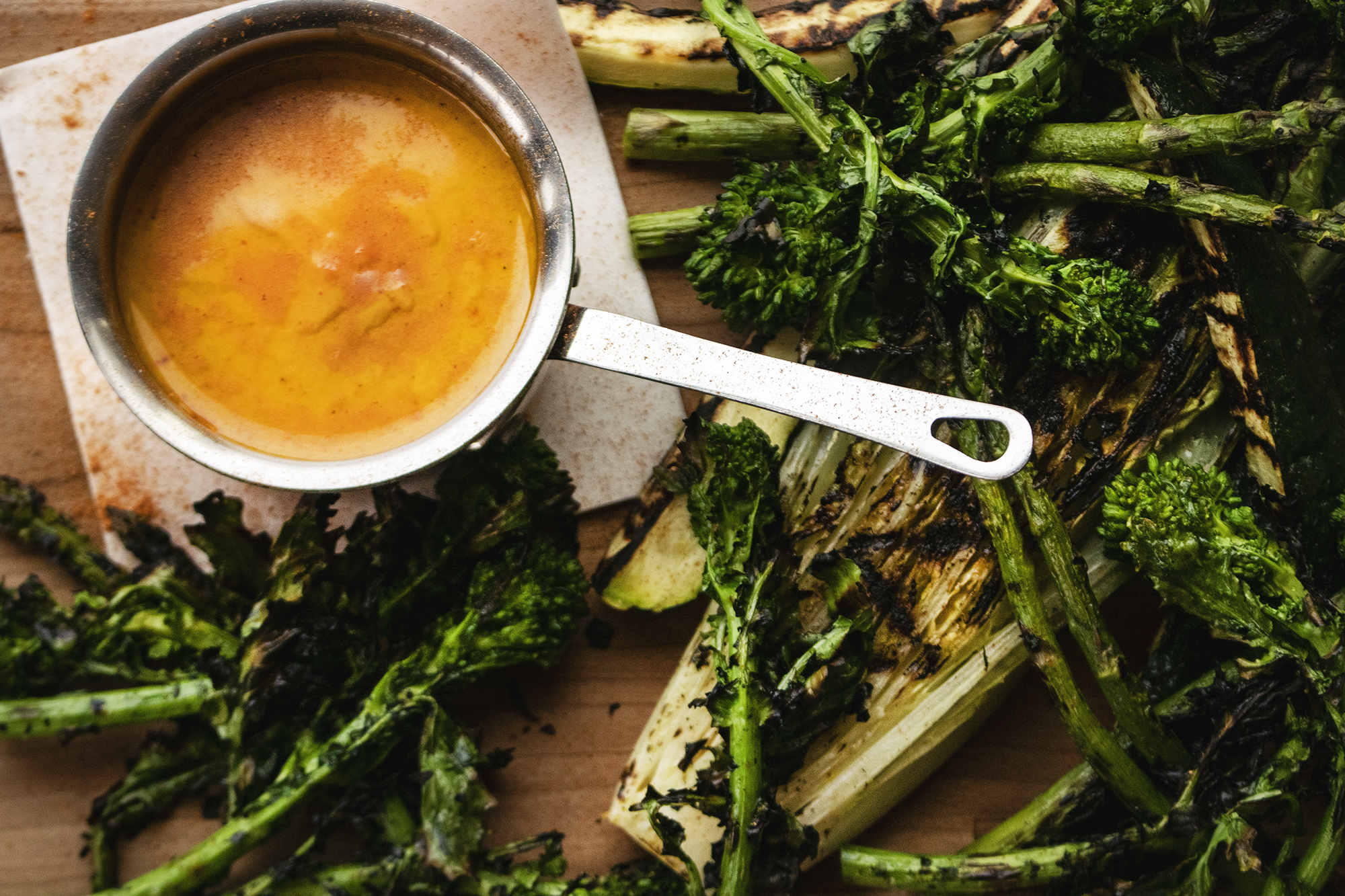 Method:
Combine the pine nuts, canola oil, garlic, thyme and chili in a pan over medium heat.  Cook until lightly coloured and aromatic, approximately 5 minutes.  Drain and discard the oil.  Combine the pine nuts, garlic, thyme and chili with all remaining ingredients in a blender and uree until smooth.  Season with salt, black pepper, and more sherry vinegar if desired.
To serve:
Preheat a gas or charcoal grill.  Toss the vegetables in a bit of olive oil and season with salt and pepper.  Grill the vegetables over high heat until cooked and lightly charred.  Remove from the heat and serve with romesco sauce on the side, for dipping.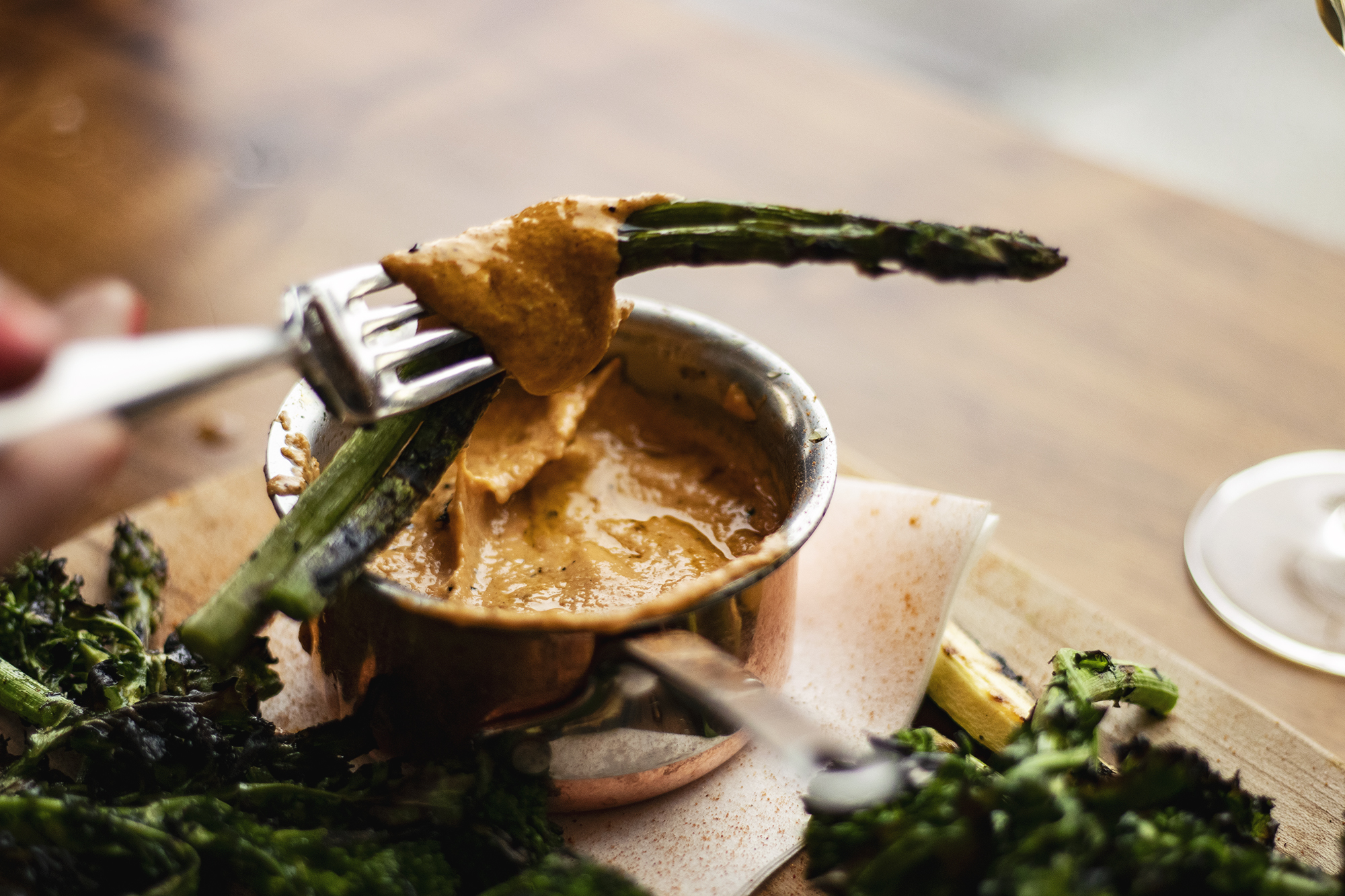 The Pairing:
Our 2016 Spark Blend is not only an award winning sparkling wine, but it is also certified Vegan by VegeCert! This blend of Pinot Noir, Pinot Gris, and Chardonnay is made in the traditional method, dry with bright citrus notes and the perfect amount of bubbles. It will lift up the earthy richness of the romesco without overpowering it's complex flavours. Something to keep in your back pocket each summer when it's just too hot to eat anything dense!