Winemaking
At Tawse, winemaking begins in the vineyards.
At Tawse we adopt a "non-interventionist as far as possible" philosophy and are firm believers that the start of every great wine begins in the vineyard. We are passionate about crafting wines that reflect our unique terroir and express a sense of place.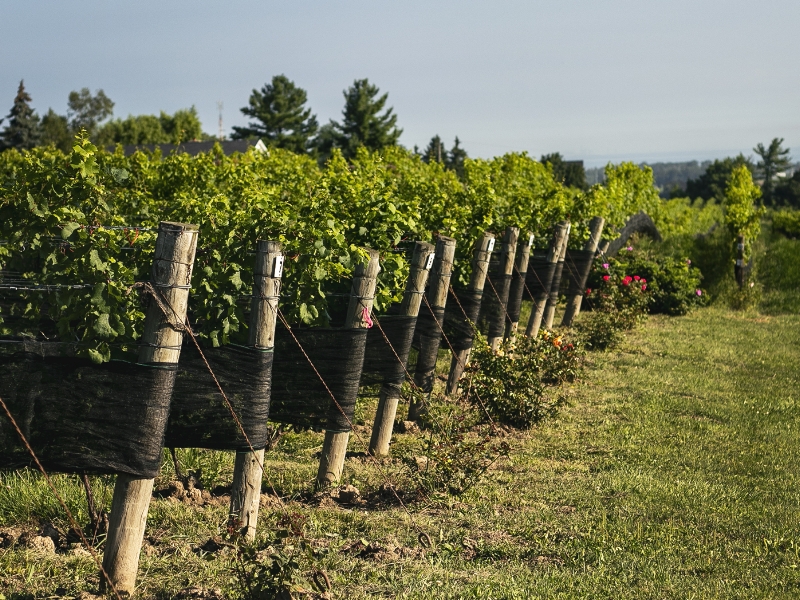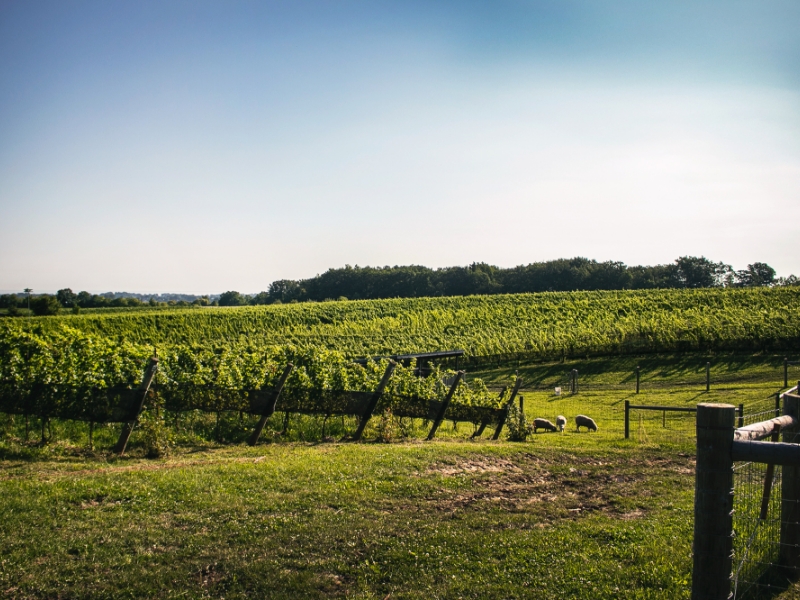 Viticulture
At Tawse, winemaking begins in the vineyards. Healthy vines yield quality fruit which allows us to craft terroir-driven wines of great elegance, depth and character. Promoting the health of our vines and vineyards requires a labour-intensive and hands-on approach. We tuck and thin the shoots by hand to increase sun exposure and air flow. We keep the yields low by cluster-thinning to ensure that all the energy of the vine is focused to ripen fewer higher-quality grape clusters. Our grapes are harvested at optimal ripeness and sorted to select the very best fruit.
Organic Farming
Organic farming feeds the vines and controls diseases without the use of synthetic insecticides, fungicides and fertilizers. We strive to create a diversified balanced ecosystem that generates health and fertility from the vineyard itself. Healthy vines mean less need for outside substances to control diseases and promote growth. By being present in the vineyard, we are able to anticipate and prevent issues.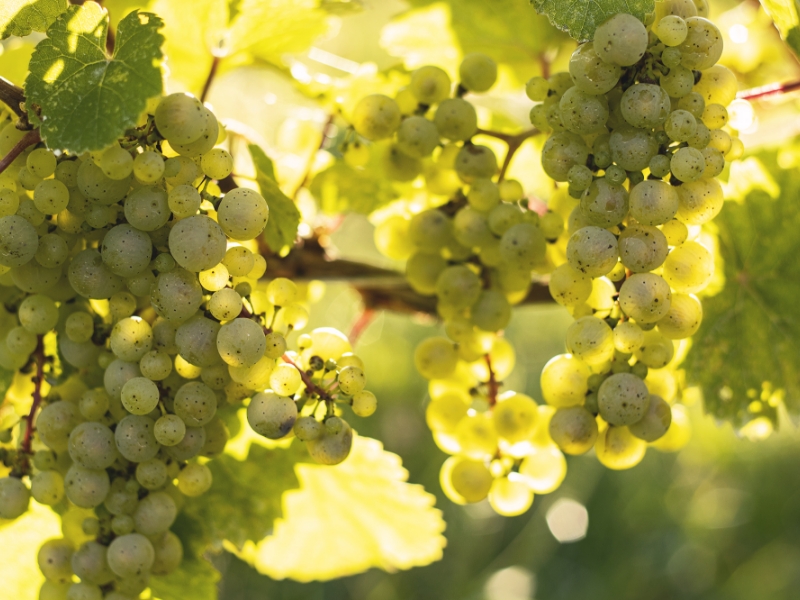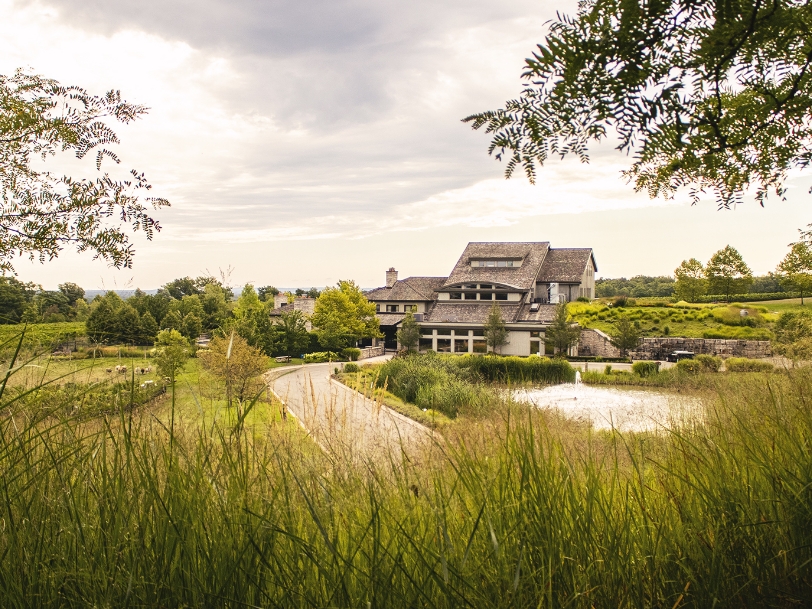 Our Grapes
Our grapes are harvested at optimal ripeness and sorted. Our reds are de-stemmed before pressing and our whites are gently whole cluster pressed to avoid the bitter characteristics from the stems, skins and seeds. Aromatic whites are fermented in stainless steel. We barrel-ferment our Chardonnay in French oak using wild yeast. All reds are fermented in oak barriques then aged in French oak from 12 to 18 months depending on the varietal.
Environmental Responsibility
The architecture of our winery was carefully conceived to be environmentally friendly. Chardonnay and Pinot Noir are aged in underground cellars, which keeps the ambient temperature between 10 and 16 degrees Celsius, with a natural humidity of approximately 85%. This relatively stable temperature and high humidity allows our wines to age gracefully with a minimum amount of evaporation. Our modern geo-thermal energy system has reduced our use of traditional forms of energy by 80%. We also have a wetland bio-filter which allows us to re- use of all our sanitary and winery process water.
Our Story
Situated on the lower slopes of the Niagara Escarpment, Tawse is a family-owned winery. A life-long lover of wine, Burgundy in particular, founder Moray Tawse purchased the Cherry Avenue property in 2000 after realizing the great potential of the Niagara Escarpment to be a world class cool-climate wine region. In 2005, he opened his state-of-the-art, gravity flow winery in Vineland, complete with a geo-thermal system and wetland bio-filter.
The inspiration for Moray Tawse's Niagara property came from his love of Burgundian Pinot Noir and Chardonnay. Uniting traditional winemaking techniques with state-of-the-art technology, Moray Tawse and his award-winning winemaking team, are dedicated to producing terroir-driven wines of exceptional elegance, depth and character.